What is Linux?
If you are know the minimum bit of the current IT world and technologies, then Linux is a must know term.  This is an operating system like Windows or others. However the main difference between the Linux OS and the other operating system is that there is no specific developer or developer company that works for the development of this Linux Operating System. Rather, the Linux OS has a community based development process implemented for the improvement and enhancement of the OS.
Enhanced Security in the Linux Operating system:
Because of the enormous contribution Linux OS gets as an open source system, there are much little loopholes in the system and the debugging of the OS is also done much quicker than any other organization controlled OS. Due to this easy and quick debugging facility Linux is able to provide built it data security for the users of the OS.
And even for VPN, the same issue holds. Linux is popular as it can ensure network security through VPN clients installed in either of the Ubuntu or Fedora Operating system versions. And all the leading VPN service providers quickly adapt to the frequent changes made on these open source operating systems.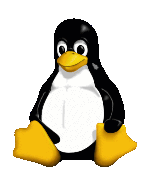 What Does a VPN for Linux Offer?
As most of us probably know it already, A VPN service is meant to bring in the safety net that you need while you are getting connected to the internet. A VPN protects you from any third part intruder that can be either a spammer spamming your internet resources centers, or a hacker trying to get into your personal information, or probably just a government authority or an Internet Service provider or a website authority monitoring what you do and keeping track of your online activities. So, it does not matter why you need a security system for like you simply want to connect a printer safely to your network, or just want to get connected in a Wi-Fi hotspot in an anonymous mode or you simply want to access a webs service or a web site that is blocked by some network authority, you should definitely go for a  VPN as it provides all for you.
The Most Compatible Protocols to Use in a Linux VPN:
Since Linux is a slightly different type of application base and its operating system are changed quite frequently with added features each time, not all the VPN service protocols work well with Linux VPN. However the most compatible VPN protocols that work just fine with Linux are as follows:
This is the one of the most secured protocols if you can set it up properly. And for Linux this protocol has two major implementations. One of which is Openswan and another one is an inclusion in the KAME for UNIX.
This is a protocol to be implemented on the browsers and hence has got commercial implement ability and thus has grown really popular in the recent times.
Point to Point Tunneling Protocol of PPTP:
Since this protocol works both for Linux based OS and Windows OS, the service providers usually go for this.
The Best Linux VPN Service Provider:
If you want to pick the right kind of service providers for your Linux based system, get a look at the following service providers' list.